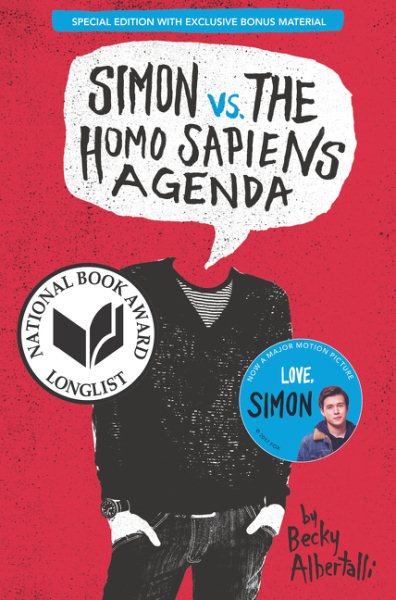 Simon vs. The Homo Sapiens Agenda
, is a young adult novel by
Becky Albertalli
, which centers around Simon Spier, a closed gay high school student and theater student. Unbeknownst to everyone in his school and family, Simon is emailing with someone he met on a school website named "Blue", under the moniker "Jacques". As events unfold and secrets are revealed, Simon has to do things he doesn't want to do to protect his huge secret all while trying to find out who Blue's true identity is.
I think the book is written well. It's not the best book I've read, but I think it's a very important story for the LGBT+ community. I think teenagers would really enjoy this book due to its simple language and quick, fast-paced writing style. All the characters are very accepting and lovable which completely makes the story much better in general.
I definitely recommend this book for fans of teen mysteries, romances, and high school stories! It's a fast, easy read that you will wholeheartedly enjoy.
Reviewed by Melody, Grade 9
Montrose Library