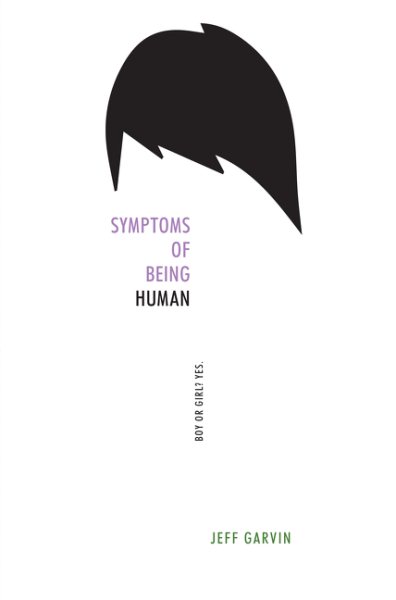 Symptoms of Being Human, by Jeff Garvin,
tells the story of a gender fluid teenager named Riley Cavanaugh. He/she is like most teenagers except in the way she expresses herself. The way he/she acts and a dress doesn't conform to everyone else's standards. This leads to many problems as people immediately question his/her gender. In addition, moving to a new school and being the only child to a politician doesn't help Riley blend in one bit. To cope with his/her social anxiety, he/she starts an anonymous blog to expose how she really feels inside. Unexpectedly, the blog blows up and only causes more trouble including the risk of being "outed" to her parents.
Wow...just wow. This book opened my eyes because I had no idea what it feels like to be in Riley's shoes. Most of us feel comfortable with our assigned gender, but there are also many who feel isolated from the idea of gender. It's hard for me to wrap my head around there being more than two genders, but at the least, I realized that it doesn't matter what you identify as. Down to the flesh and bone, we are all human beings. Furthermore, the story of Riley Cavanaugh isn't really fiction. It's sad that many transgender teenagers are being victims of assault every day. It's not fair that other ignorant people don't see the "human qualities" in them. Jeff Garvin beautifully crafted this Riley in the way that he/she is not defined by his/her gender but instead his/her lovable sense of humor, his/her way for words, and his/her selfless personality. I would recommend this book 10/10.